Granny Approved Homemade Pound Cake Candle adorned w/Fruit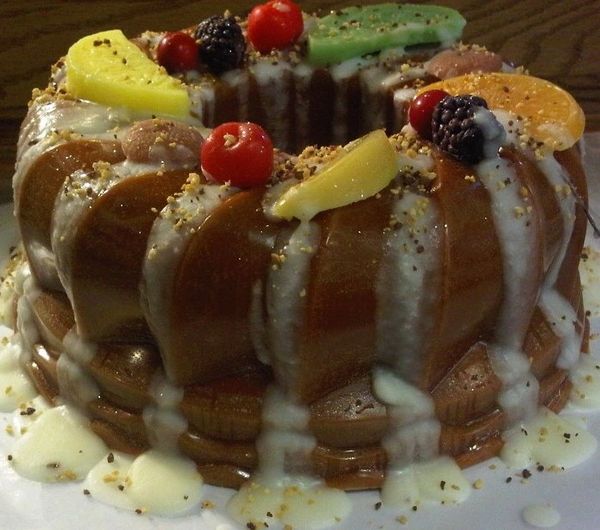 Full Bunt Size 10 1/2 4 1/2 Granny Approved Vanilla Pound Cake Candle with Fruit.

This fun recipe combines three sweet favorite scents. Completely calorie and carbs free. Our gourmet cakes are scented to perfection. Adorn any table or counter top using your favorite cake dish with our decadent Granny Pound Cake. Delightfully topped with dribbles, sprinkles and and fruit pieces. Three combined bakery scents create our em-famous Granny Approved Pound Cake.