Candle Pie 9 inch Sweet Cherry Dollops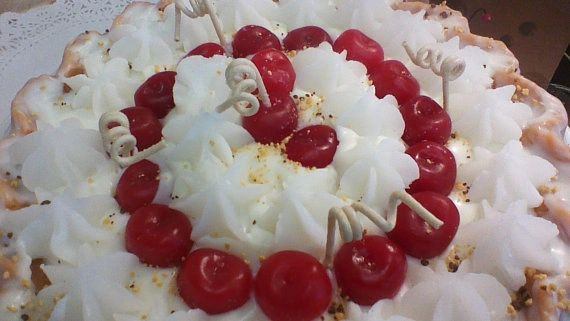 Candle Pie 9 inch Sweet Cherry Dollops
Candle Sweetie Indulgent candles are scrumptious - aromatic delights. Our distinctive creations are crafted to perfection. These delightful 9 inch pies will fool the masses & you'll mistake these wax pieces of art for the real thing.
Candle Sweetie products contain soy blend & soy wax- lead free wicks. Glazing gel wax enhancement on select creations.
We've added the YUM factor in every Creation-Go ahead indulge zero carbs and zero calories!