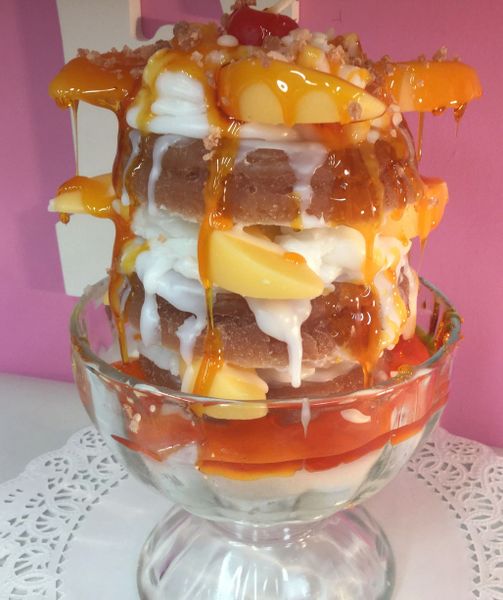 3 Tier Mango Mania Bowl. 17 oz bowl

These distinctive creations are crafted to perfection…so much so that you'll mistake these wax pieces of art for the real desserts.
Creamy scented soy icing with fruit in-between the cakes-doused with jamming gel glaze. Absolutely SENT-SATIONAL!
Creations contain:
Fragrance, soy blend & soy wax- lead free wick.